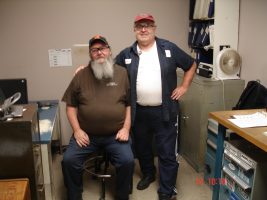 Brother Pavel Blaha wishing past Chief Steward a Happy Retirement and thanking him for a long outstanding service to all our Local Lodge 905 sisters and brothers through the years.
Brother Danny Robertson retired after 29 years of service at the Ajax plant.
A Big thank you from all of us, enjoy your well deserved Happy Retirement!