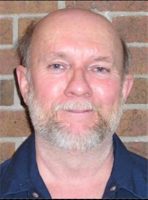 It is with great sadness Local Lodge 905 announces the passing of Brother Shawn Giguere.
Brother Shawn has been a member and a Tool Setting Machinist with 32 years of service at the Ajax plant since 1986.
Shawn is survived by his wife Donna of 37 years; his two daughters Shanna (Ben) Giguere and Ashleigh (Charlie) Giguere, his two sons Adam Giguere and Zachary Giguere; three grandchildren Rory, Aria, and Gabriel, step grandchild Kaitlin; brother Stephen Giguere; as well as many nieces, nephews, extended family and friends.
Our deepest sympathy, sincere thoughts and prayers are with his family. May the   memories of love shared give them peace and comfort now and in the days ahead.
Visitation for Shawn will be this Sunday August 26th at 12pm, with a memorial service at 1pm and reception to follow.  The location will be the Morris Funeral Chapel in Bowmanville.  
IAM Local Lodge 905